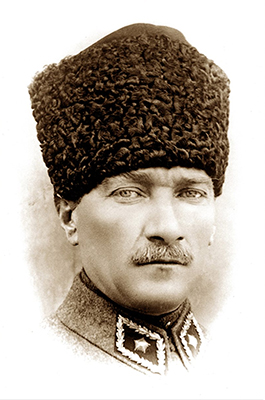 "Battle has to be important and critical. War is a murder unless the land of life is in danger."
Mustafa Kemal Atatürk
Uzunkaya Savunma has been carrying out the design, production, and supply of;
1. Gun Case, cover and equipment,
2. Ammunition boxes,
3. Magazines,
4. Slings,
5. Cleaning and maintenance kits,
6. Spare parts,
7. Tools
since 2011.
The organization of our business was restructured to carry out these operations and the machinery, equipment, etc. were needed. An average of 40,000-50,000 cleaning kits a year have been produce by the workforce. The brand we manufacture; Tomyris, is mainly focused on consistency and reliability. For this purpose, the requisite training has been given to ensure that staff attain the appropriate qualifications.
The Total Quality Management (TQM) philosophy is implemented by our company, which always seeks to ensure the satisfaction of our customers beyond their expectations, which has embraced the concept of complying with the rules of professional ethics and producing value according to these rules.
Our Values:
- In addition to clearly meeting our contractual commitments, we still take a positive approach towards our customers and partners.
- We believe in the process of learning, transition, and development.
- In management, we follow and incorporate a transparent, consistent, and usable leadership approach.
- The values of confidence, fairness and social responsibility are preserved.
- We are working to demonstrate the success of obtaining quality at the most reasonable price.
- We complete our obligations on time with the value we attach to consumer loyalty.
- As a result of our respect for humanity and the community, in all our work, we take care to protect the environment.
-We strictly comply with the customer requests and regulations, and we do not compromise on this.

Corporate Vision
Our organization, which adopts quality as a way of life and maintains honesty and trust as its most important values, places its name with the works it conducts and the projects it creates in a different position among the valued businesses of the industry. To provide our clients and employees with lasting dominance by generating importance and differentiation. To be a pioneering, strong and valued company, beneficial to society and nation, which grows with the difference it makes.

Corporate Mission
To ensure the quality of all the goods we sell to our customers, to offer them at reasonable prices and to produce them as quickly as possible; to add value by continuing to expand and grow profitably to the lives of everyone who works with us. To be a respectable organization that implements the ideals of honest and corporate ethics within the framework of legal and ethical working rules by contributing to our country and our economy.
Documents / Certificates
ISO 9001:2008 Kalite Sistem Belgesi'ne sahip firmamız yürütmüş olduğumuz faaliyetler kapsamında çözüm ortağınız olmak ve size değer katmak arzusu içindedir.